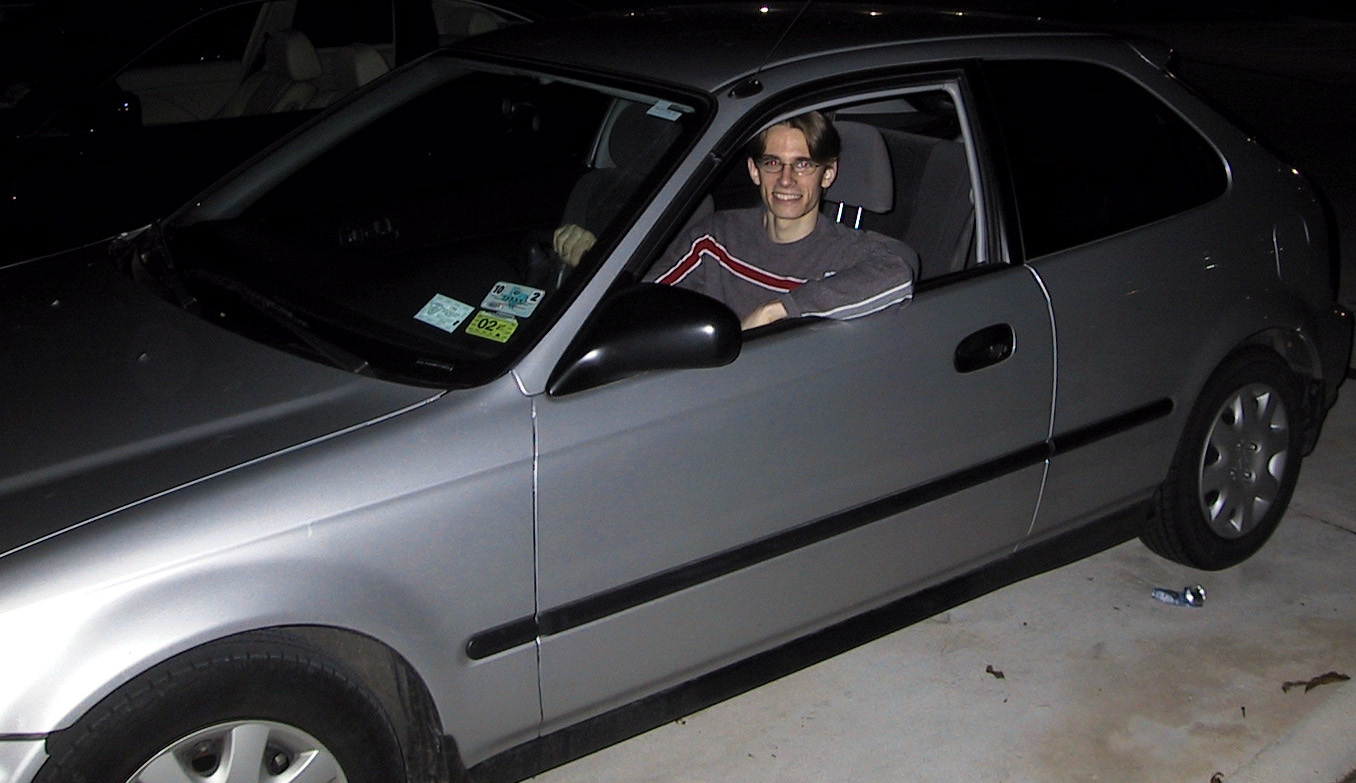 This was the most manual car you could think of: manual transmission, manual locks, manual windows. Also, I think it was one of the last cars Honda made without standard anti-lock brakes!  I knew I wanted a Civic because they were known as reliable cars. Little did I know just how reliable this little hatchback would turn out to be! She took me on every major adventure of my twenties and thirties.
Here I am sleeping in the car at Hueco Tanks as I drive from Austin to Seattle to start grad school in Seattle in 2003: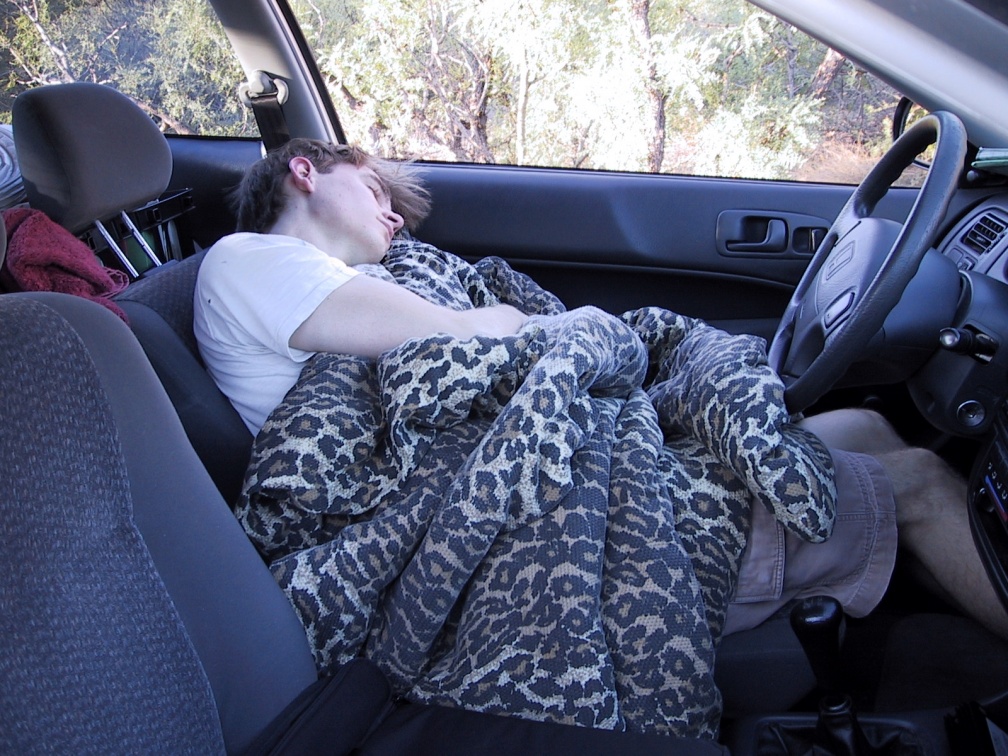 Later that same trip, hitting 44444 miles: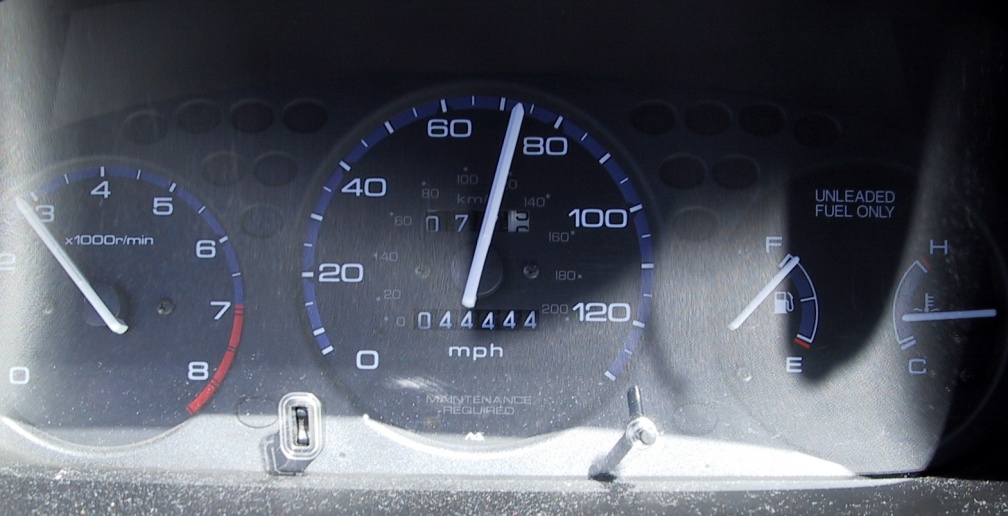 When, six days later, I decided to leave Seattle and move in with Leslie in Santa Clara, the Civic was there to swallow a huge quantity of Ikea furniture (first ever trip to an Ikea!):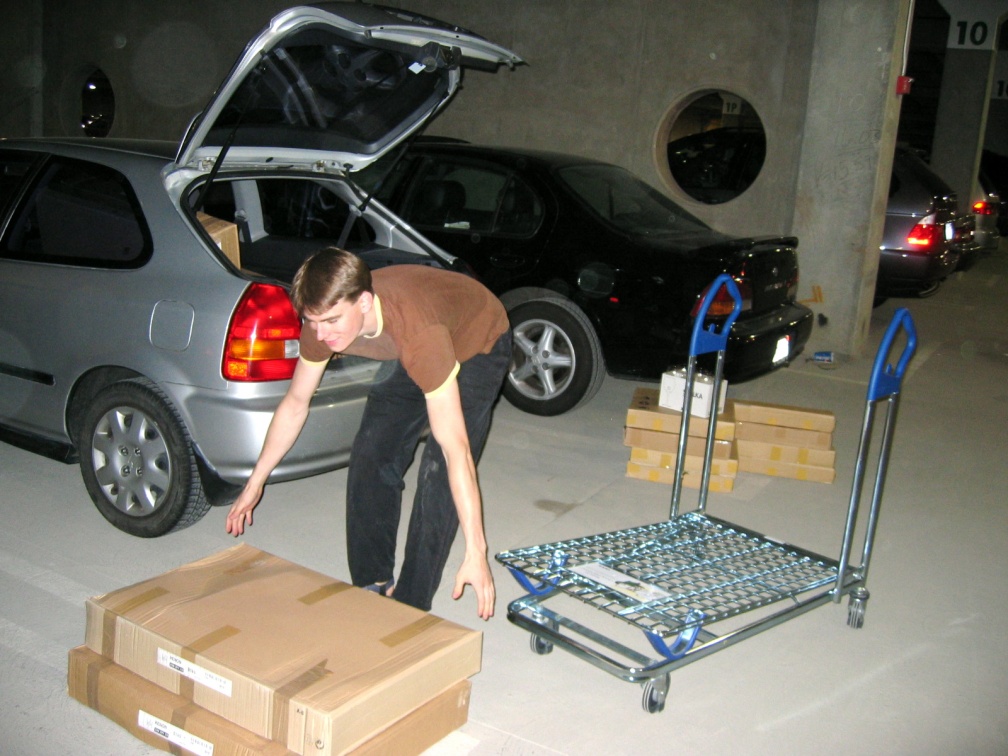 Never underestimate the power of the hatch: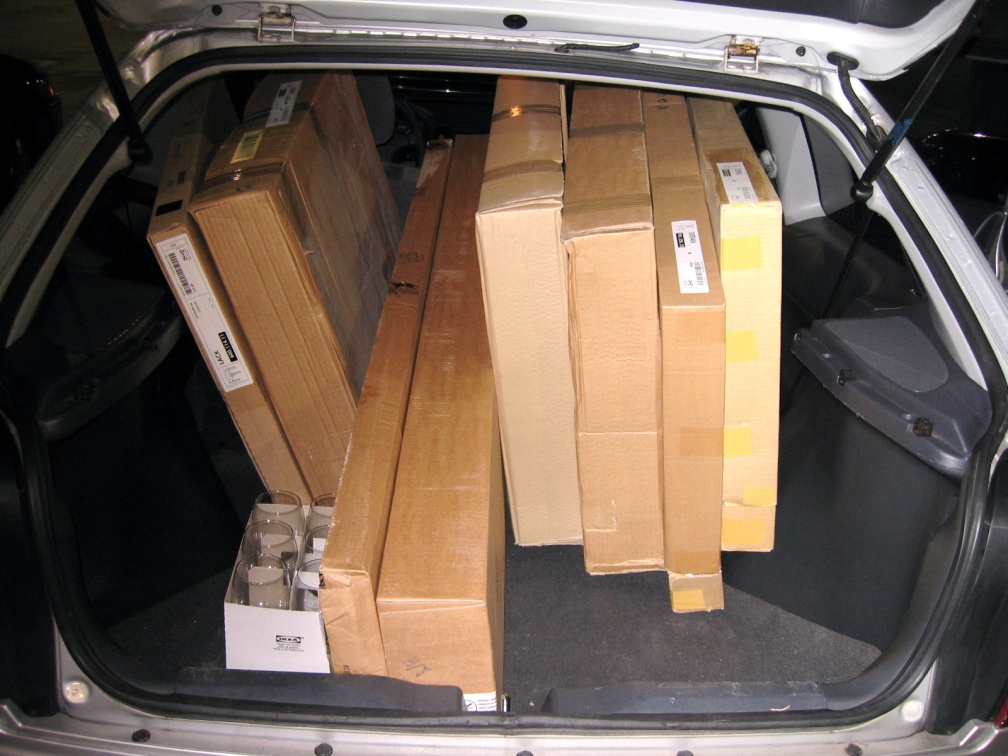 I always took care of my car. It was the most valuable thing I owned for most of my adult life! Some would say I took too much care of it, given that it was just a cheap Japanese hatchback. I mean, it's normal to spend a Saturday waxing your car as a fun thing to do with your brother, right?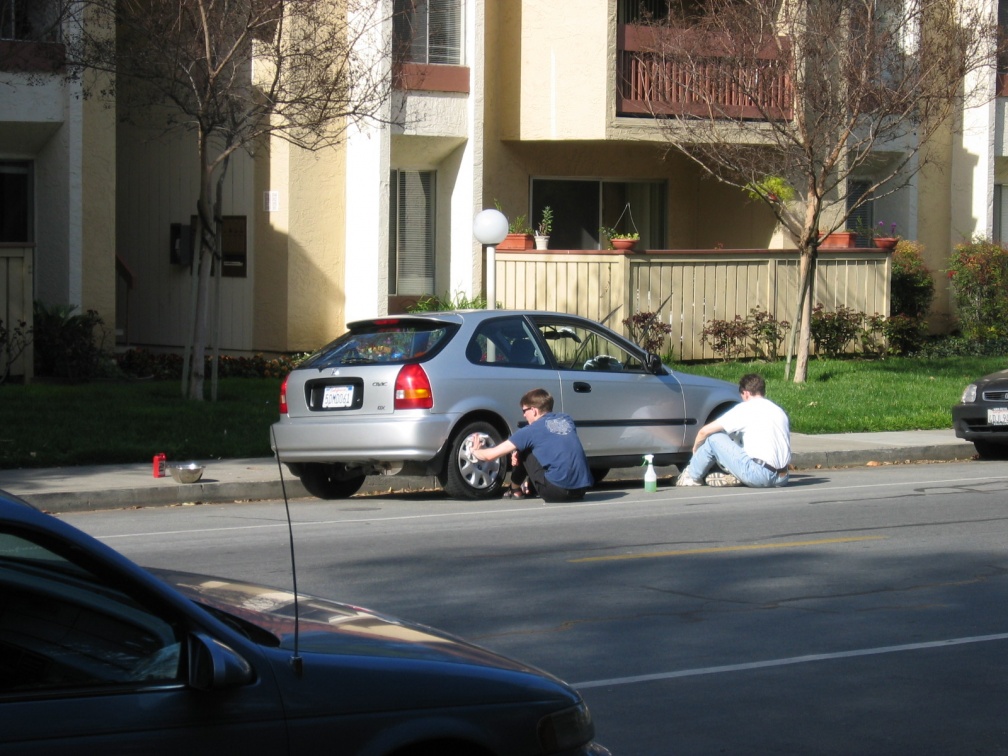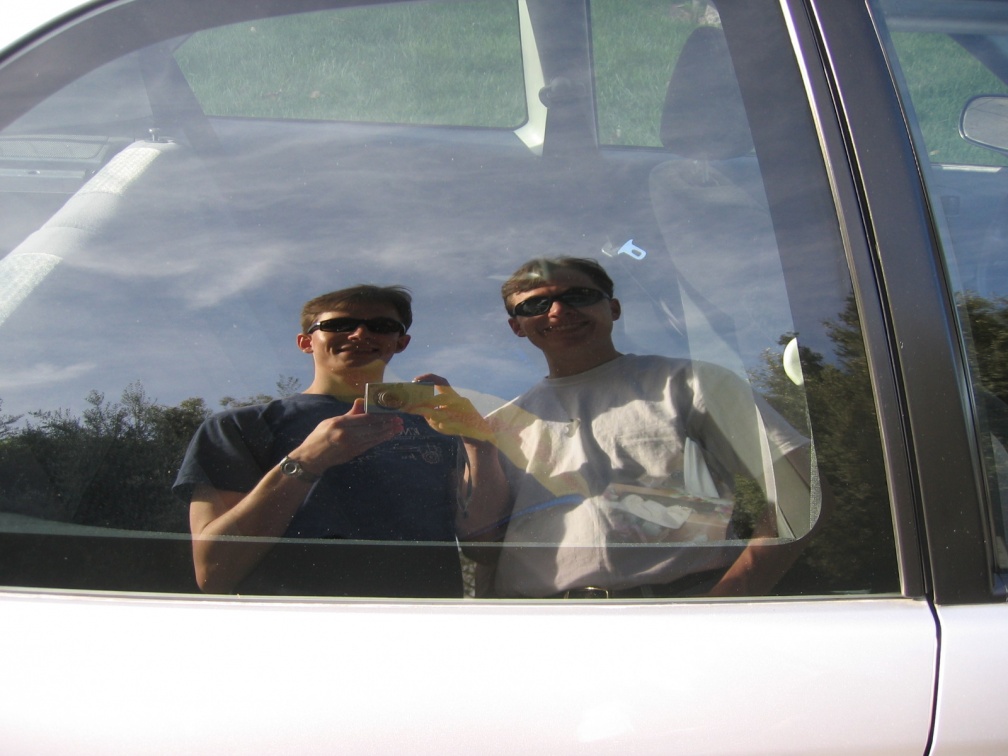 Leslie was never as crazy about driving a stick as me, but she was determined to master my car. So, when we took a road trip in 2006 to Vancouver and back, she did just as much driving as I did. This included portions of the 100 miles of dirt road we accidentally took (this was before smart phones, people! Who knew what that dashed line on the paper map meant?):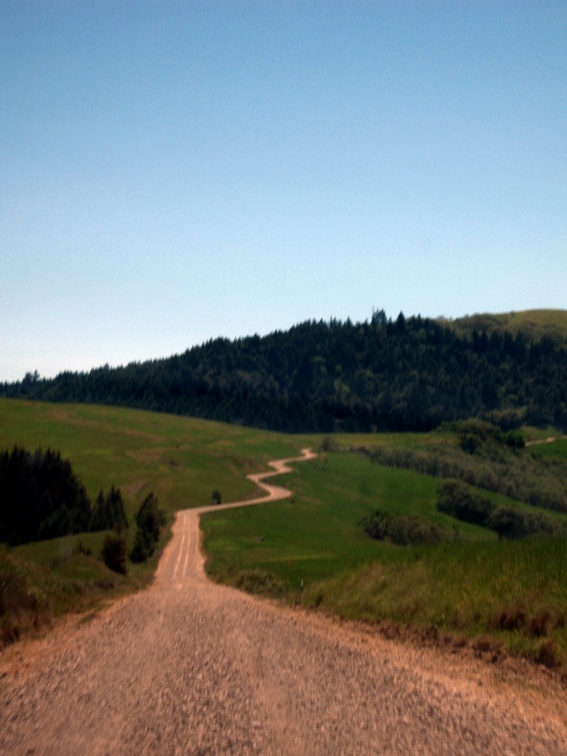 A view out the back window at the end of the trek: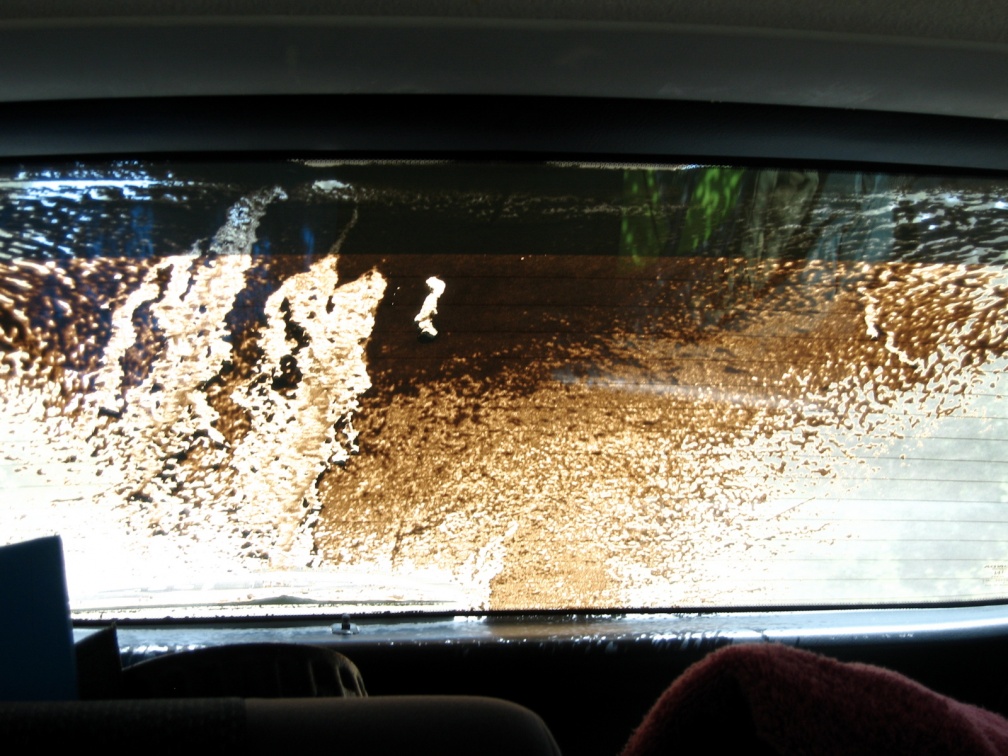 We did finally arrive safely on the Oregon coast to camp out: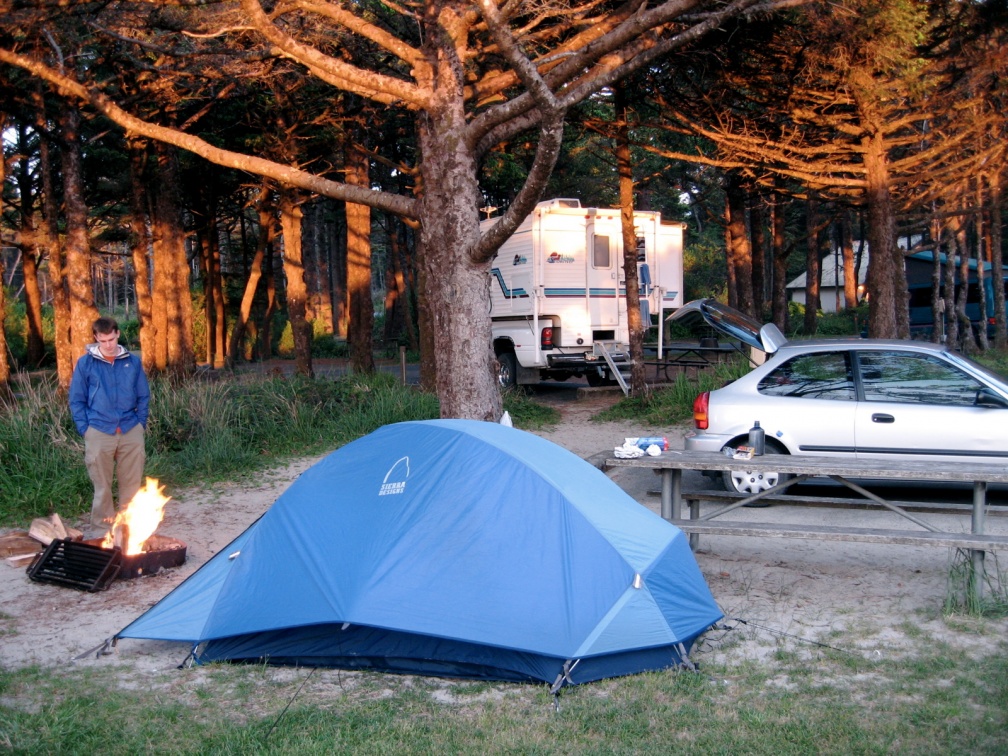 The Civic served us well for our nine years in the golden state. 2012 came around and it was time for us to say goodbye to California. In our flurry of last-everything-in-California, the Civic took us up for our last camping trip to Utica: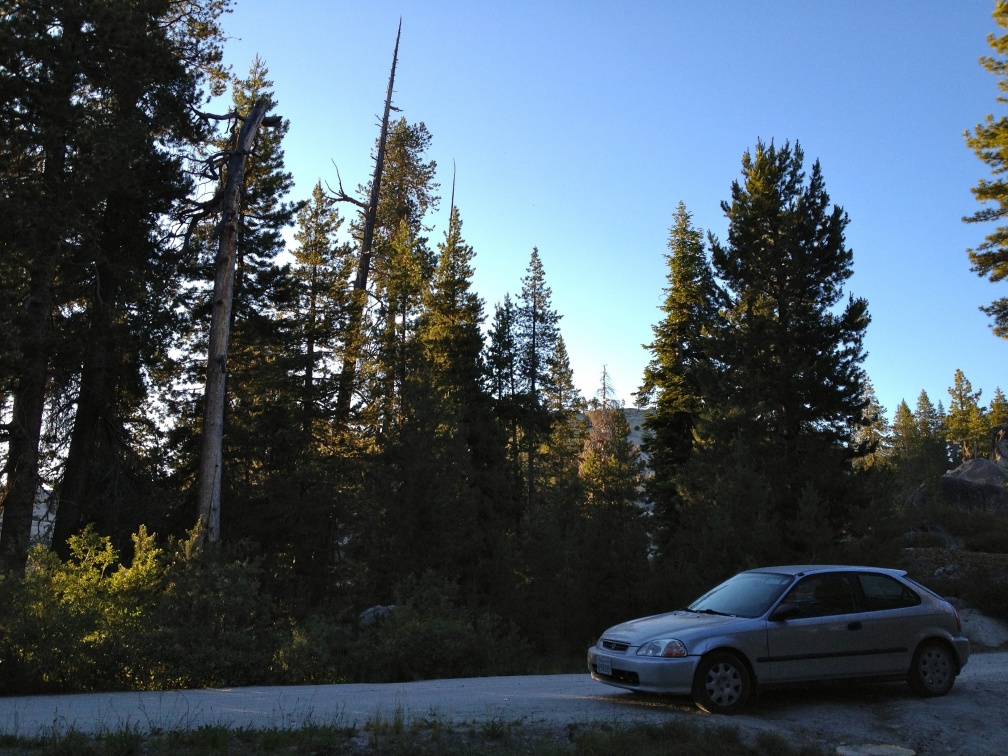 Having only two drivers and three vehicles (both our cars and the moving truck), the Civic consented to be towed back to its birthplace of Austin, Texas in June of 2012: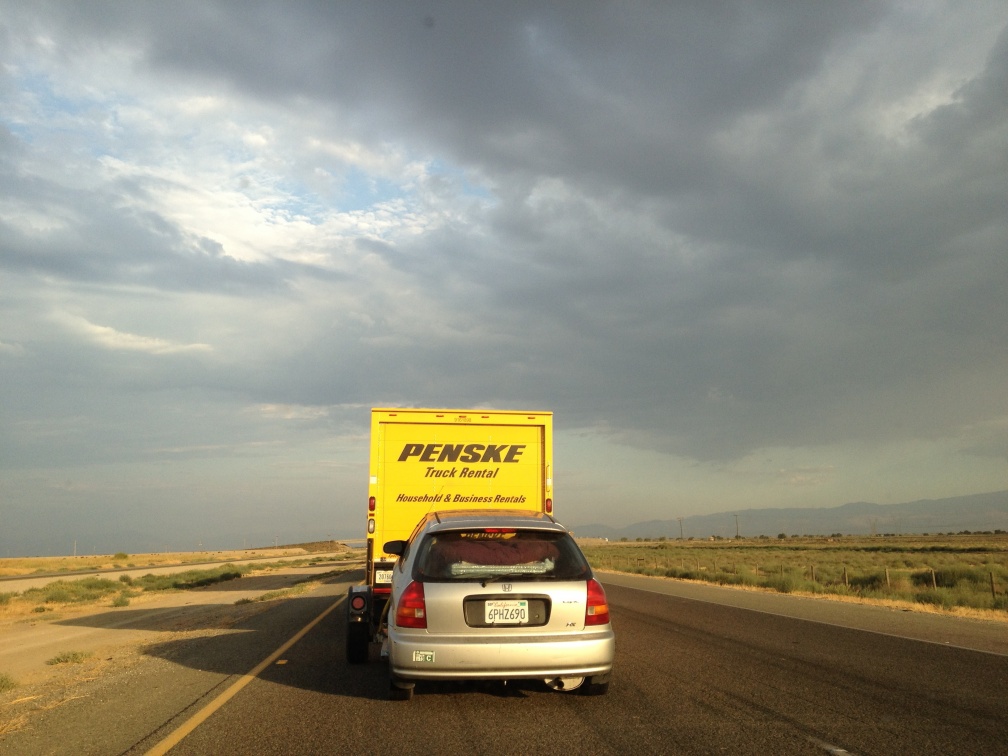 Back in Texas, it hit the 100k mile mark, still never having broken down: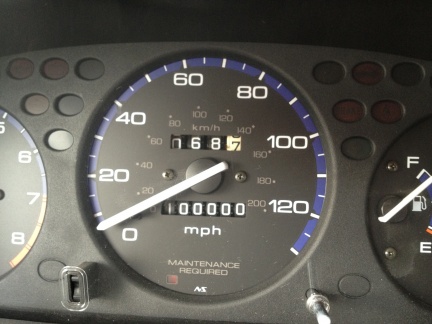 As you might have heard, about a year ago I became a father. Given its bullet-proof track record so far, I thought I might bequeath the Civic to Annie on her 16th birthday. But there were some… incompatibilities between my car and parenthood. It has no anchor points for car seats. And no antilock breaks. And it has only two doors, which made getting the car seat in and out of it a challenge. So, I decided that I should get a new car for myself, and on Friday took delivery of a 2016 Kia Soul EV (a whole other story).
But I was torn about the Civic. It wasn't worth much, so I considered donating it. But It had so much more to give, and just needed a new loving home. In a stroke of perfect luck, our friends Emily and Tony were looking for a "new" car and had a penchant for old Hondas and Acuras (no, really!). So last Sunday I passed on the Civic to its new family: Emily, Tony, and Luisa.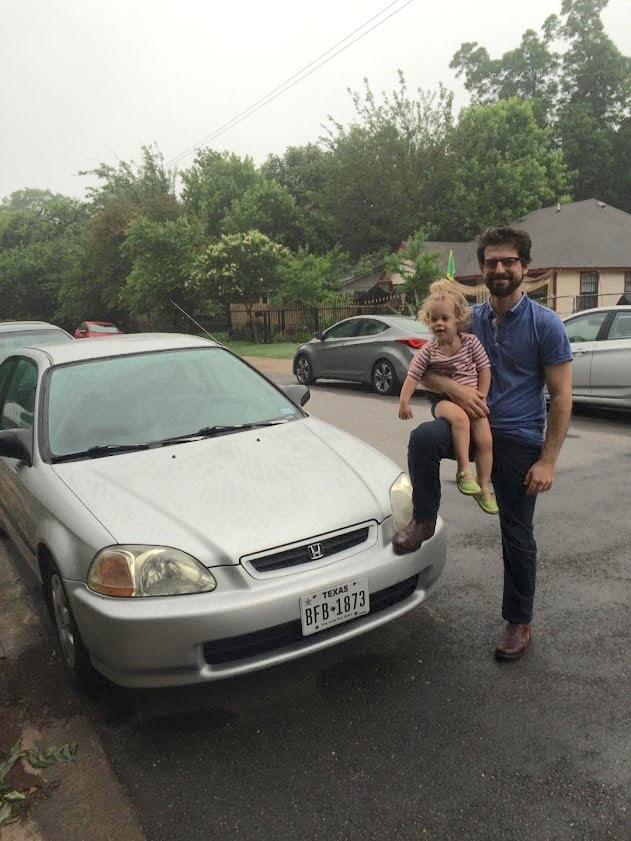 Farewell, dear Civic. May you have many more adventures. You'll always be my first.