If any of you were like me back in 1989 sitting in front of the TV with your NES powered up, playing Dragon Warrior, then we should talk. Just in case you're not sure, here's a Rorschach test of sorts for you: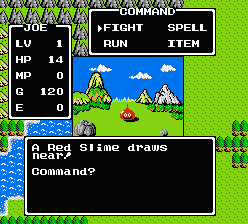 Does that picture make you twitch? Awaken some dark memory in the recesses of your brain? Then you're like me, and you should definitely check out the latest iteration of this same franchise, 16 years later: Dragon Quest VIII. Square Enix is still the publisher, and there are still frickin' slimes!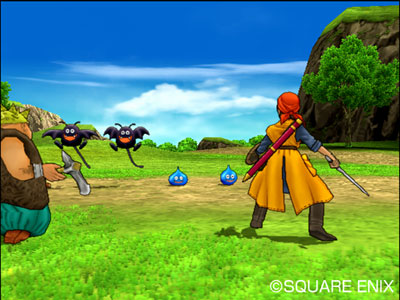 And drackies! You know you remember the drackies. Apparently Square is doing all they can to cash in on nostalgia just such as this and has actually produced a slime controller

I'm not saying you should buy this for me for christmas. But I'm also not saying you shouldn't.