When we moved into the new house last year, one of the things we inherited was a big back porch and deck, built around 1999. It was impressively sturdy for something over 20 years old, but it was gray and dingy and I assumed we'd have it replaced, because 20 years seemed like more than a reasonable lifespan for a wood deck.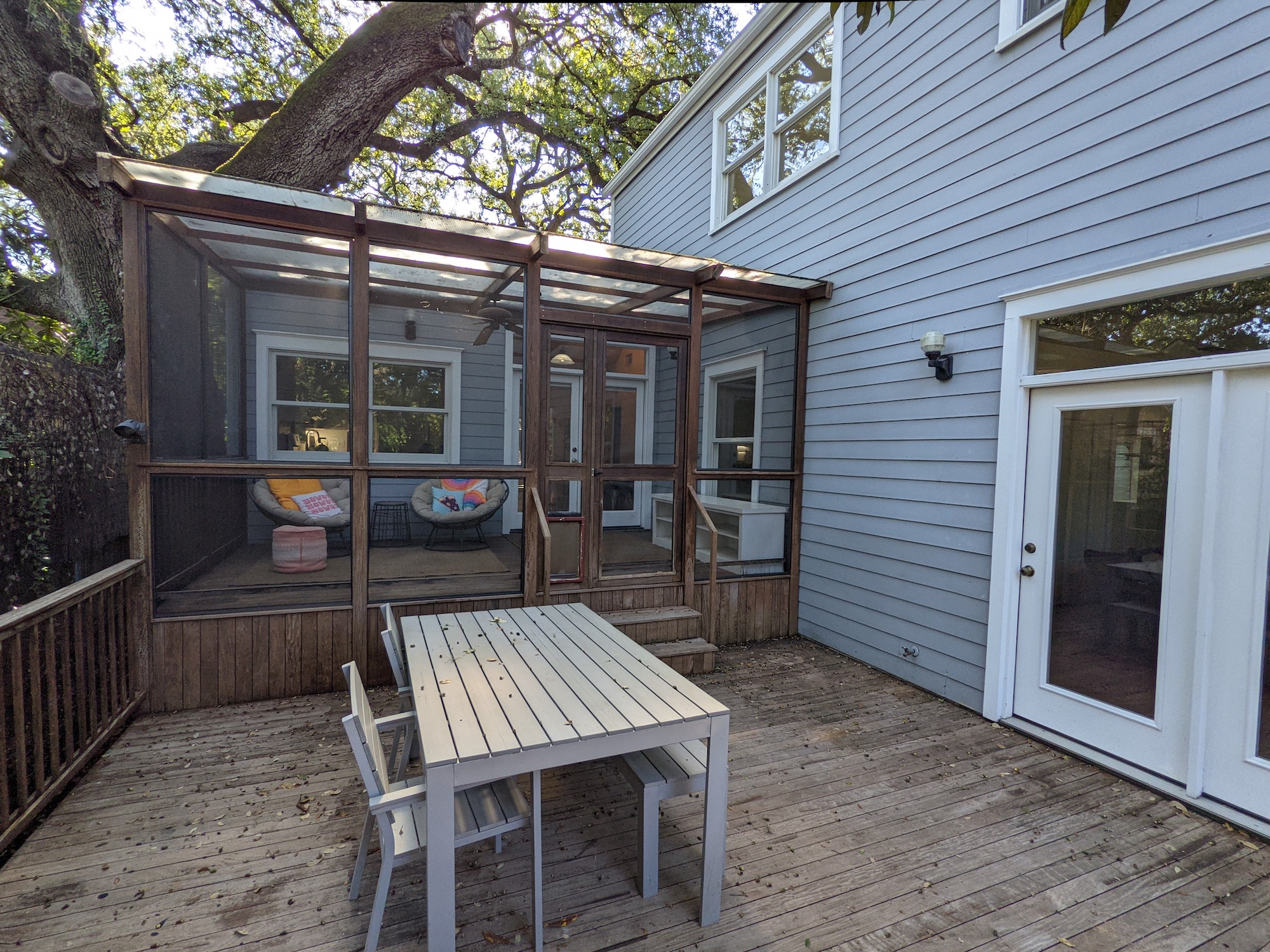 Then I was trying to put a screw in a post to mount a light, and the screw just snapped as I tried to drive it. The wood was incredibly hard and dense, and after some googling I concluded it must be a hardwood, probably ipe, also known as an 'ironwood' because it sinks in water. This wood can last for generations and I wondered: could I restore it?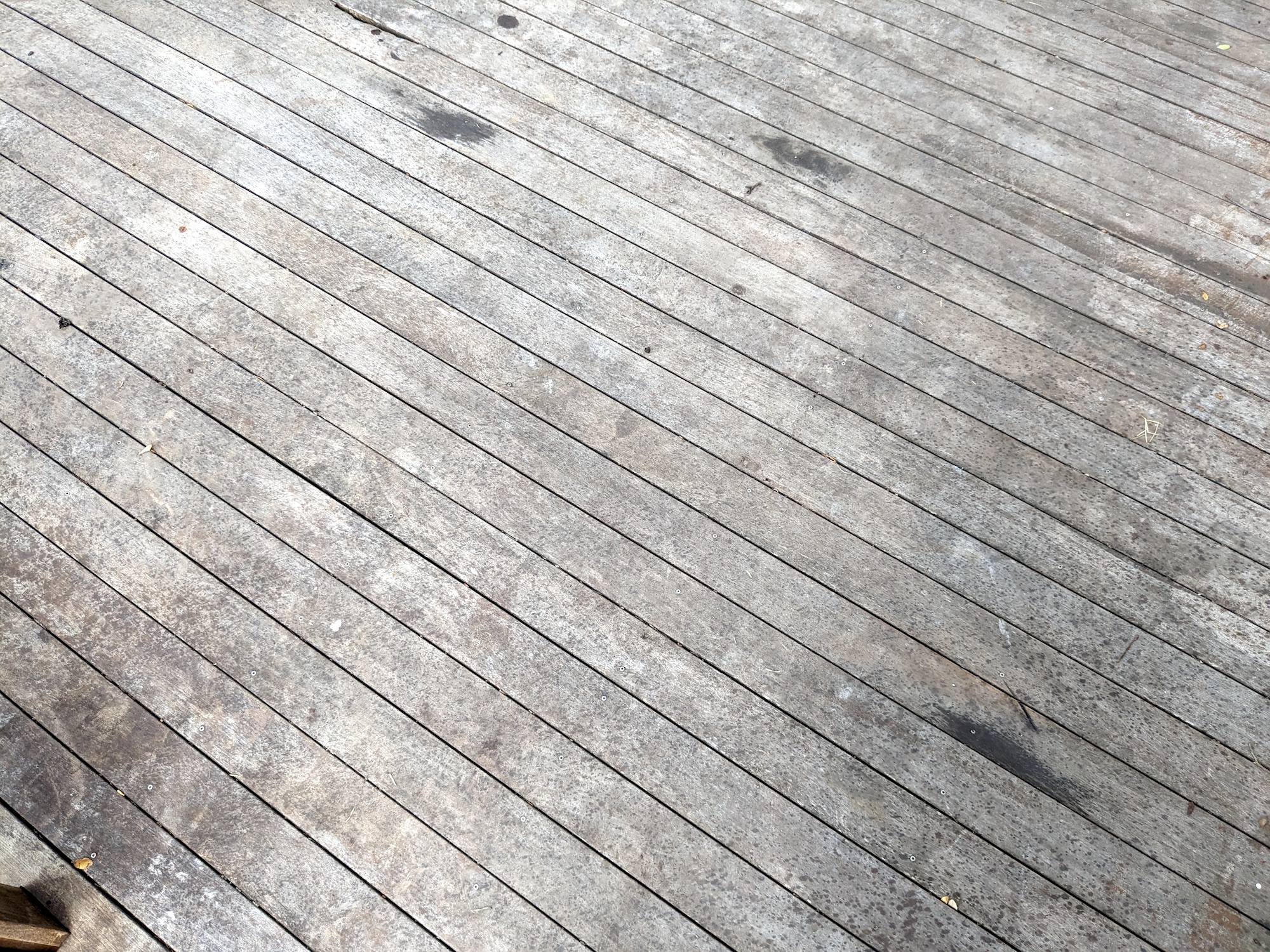 The side-deck test
The was a small landing and stairway on the side of the house made of the same wood that I decided to use as a test. Here's the deck in the middle of stripping–probably unnecessary given how little finish was left.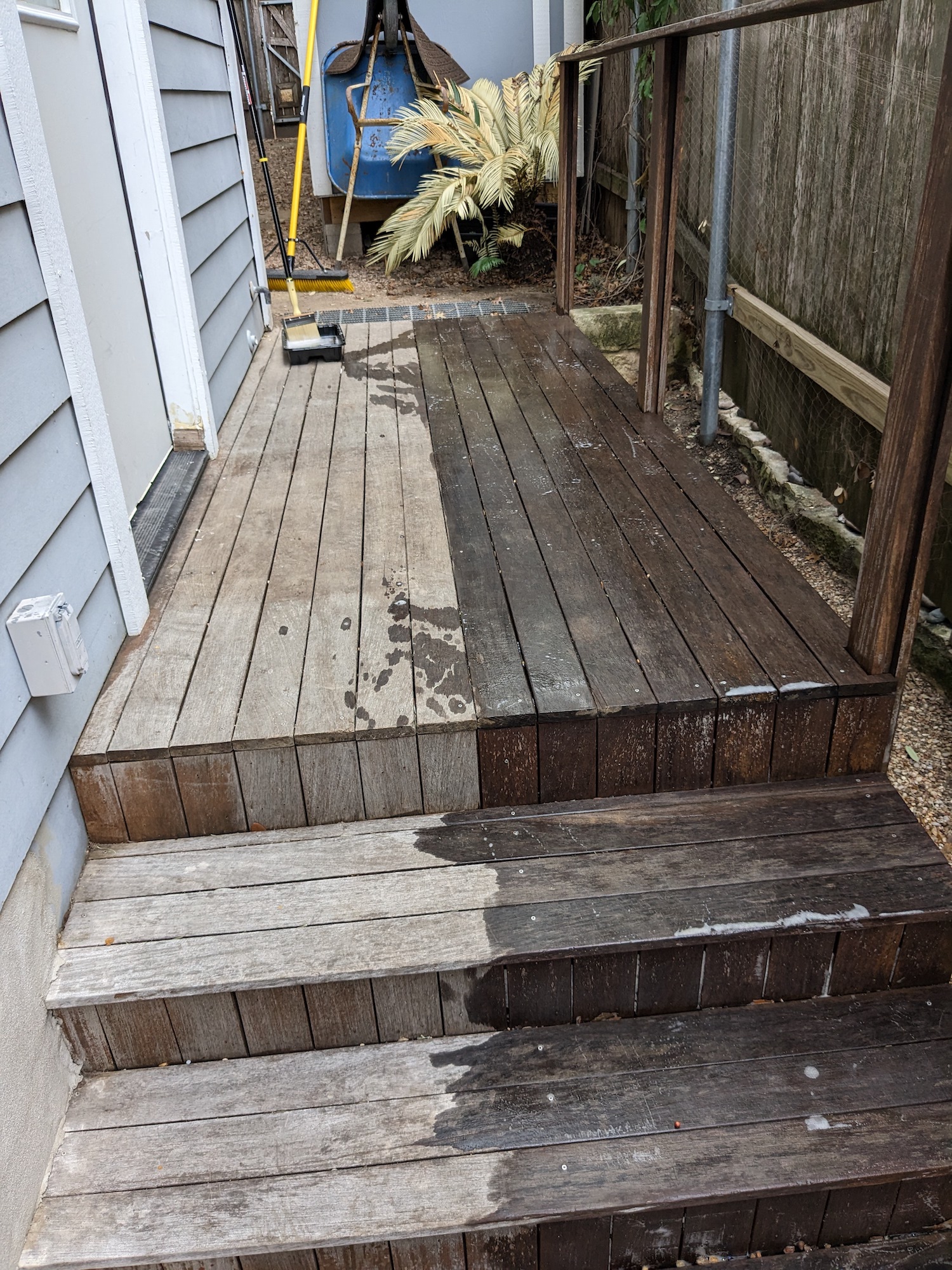 What was really amazing is when I started to sand it. Just getting a tiny layer off was a lot of work–this wood is harder to sand than anything I've ever encountered, eating up 80-grit sandpaper in just a few minutes. But it revealed brand-new looking wood underneath: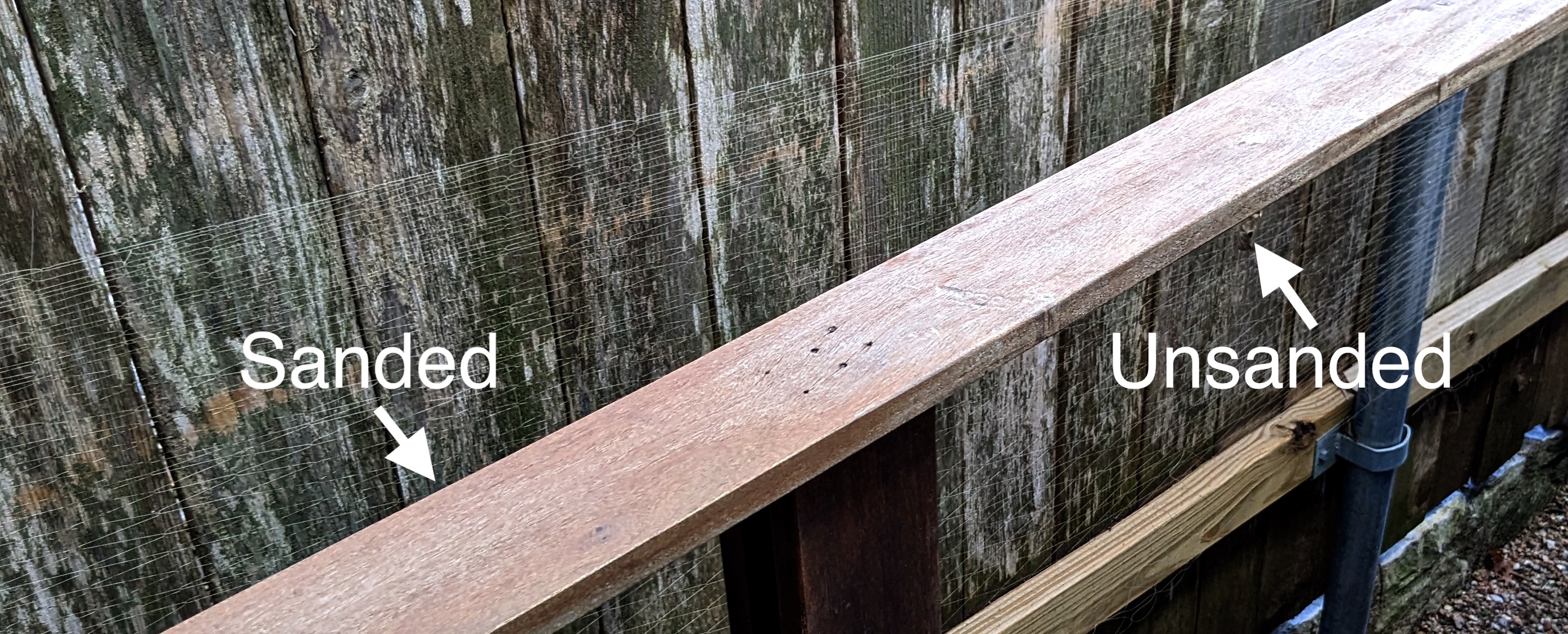 And then adding a layer of hardwood oil (Penofin) really made it pop: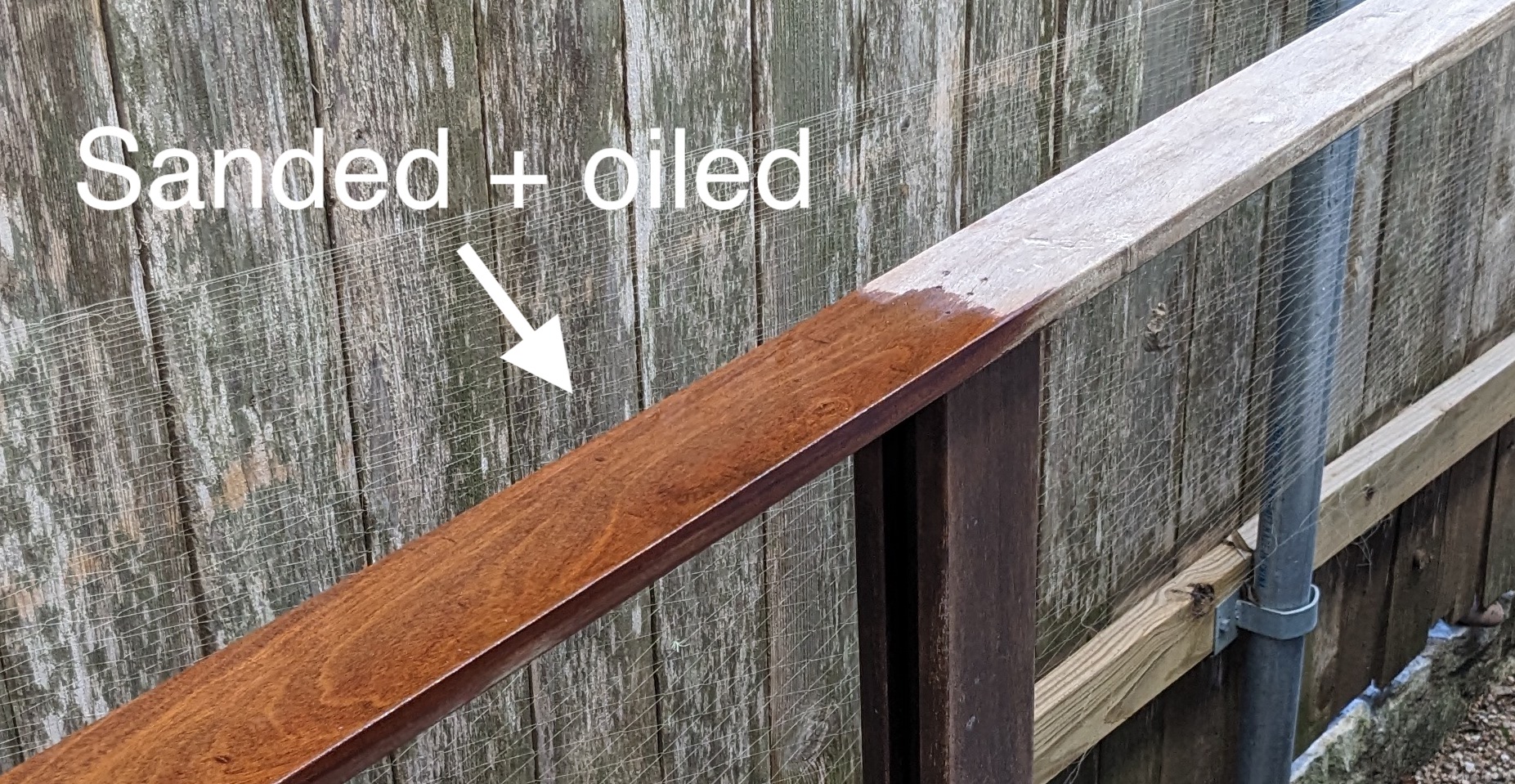 Wow! I got pretty excited by this result and went ahead and sanded the rest of this small side deck, steps and railing. I was pretty happy with the result.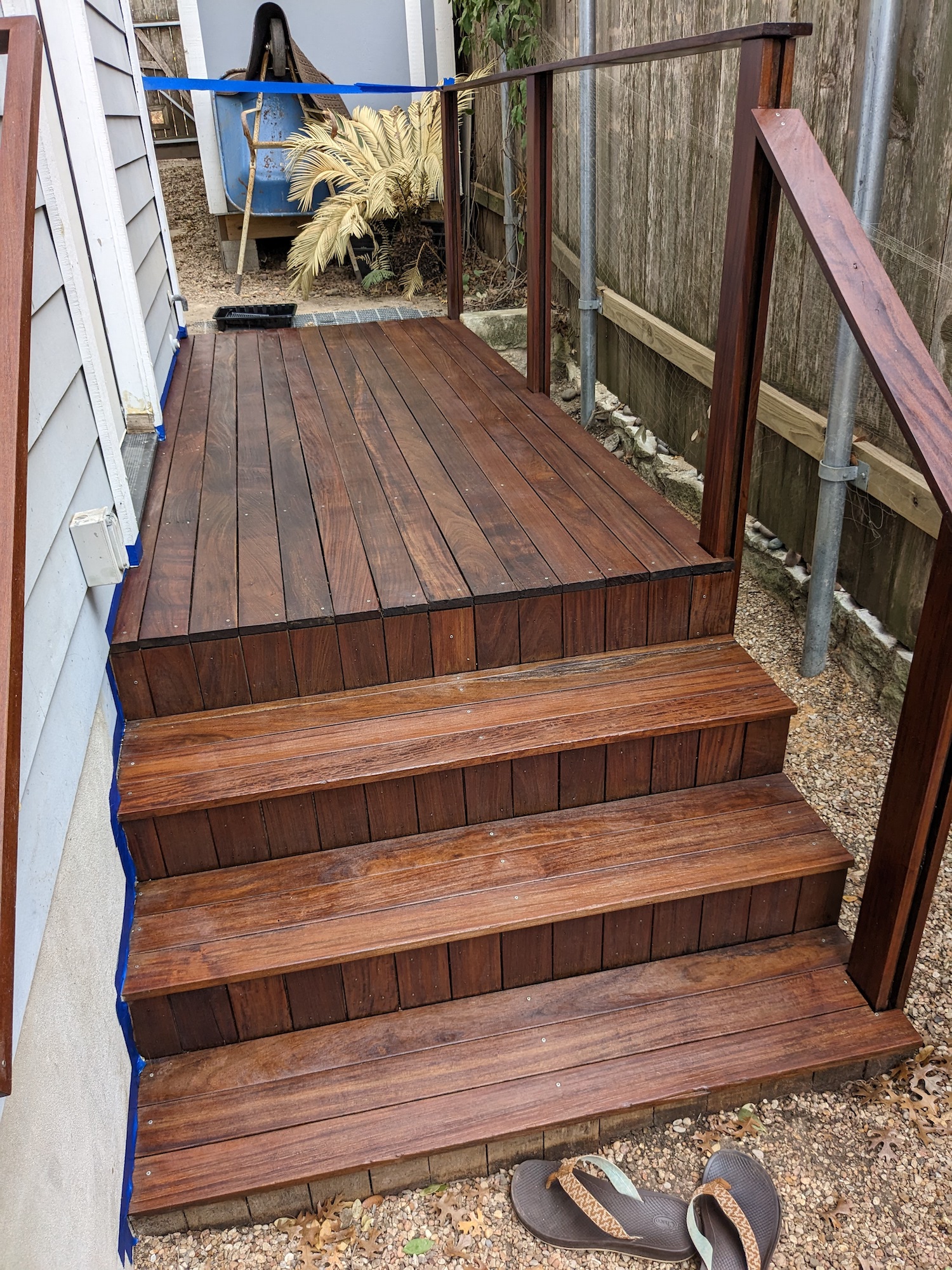 So I decided to undertake refinishing the entire deck. Given that this small side deck took me about 10 hours to sand, a wiser man would at this point hire a professional to take over the job. But there is something about this kind of work I actually find incredible soothing and satisfying, so I decided, what the heck, I'll do it myself!
The tools
I decided to start my work on the main deck with the railings, which needed to be sanded with a hand-held sander. I alternated using a 5 inch random-orbital sander: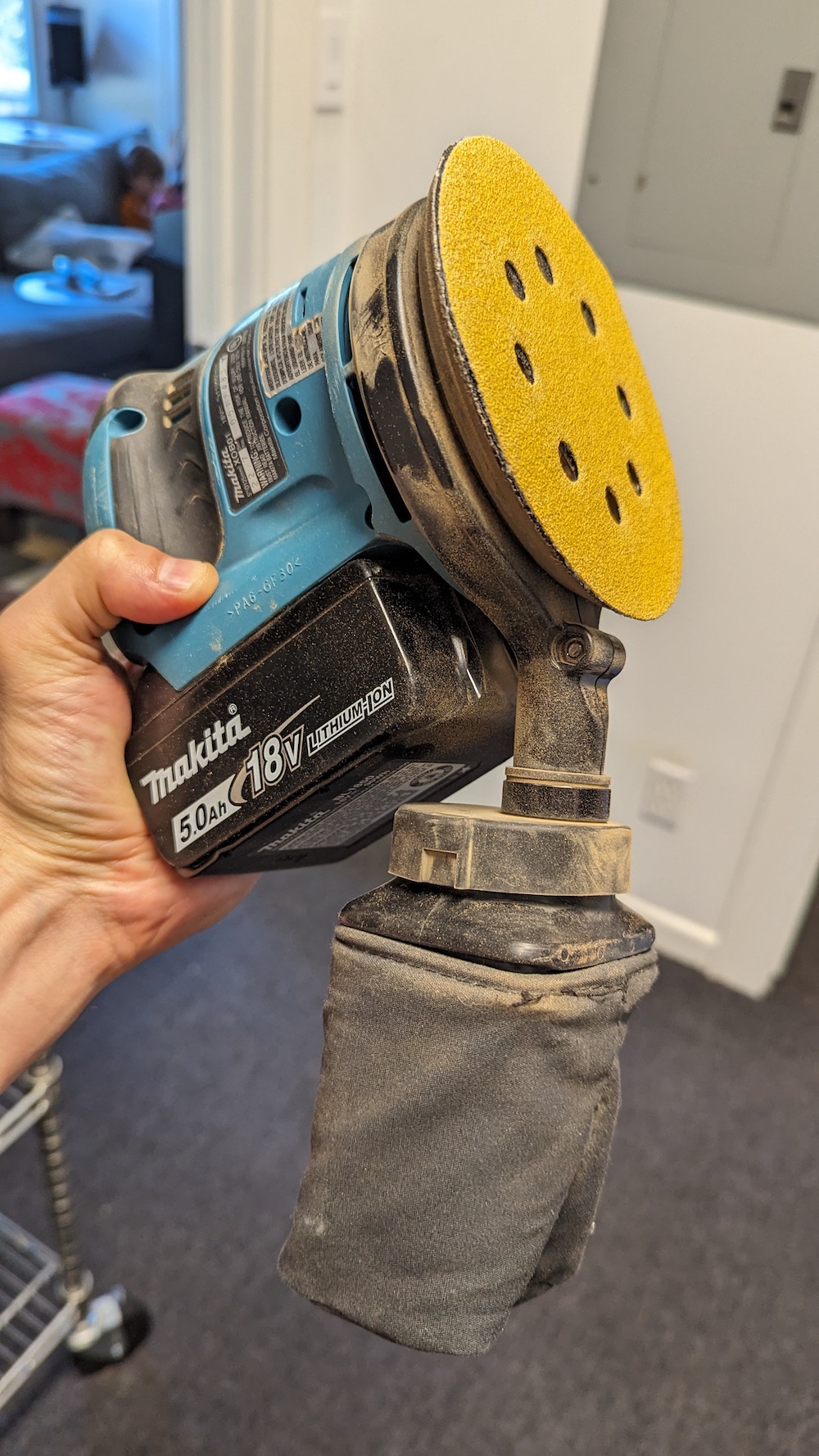 But this was too big to fit between the slats of the railing, and it couldn't reach into corners. For that, I had to use a sanding attachment for my multitool: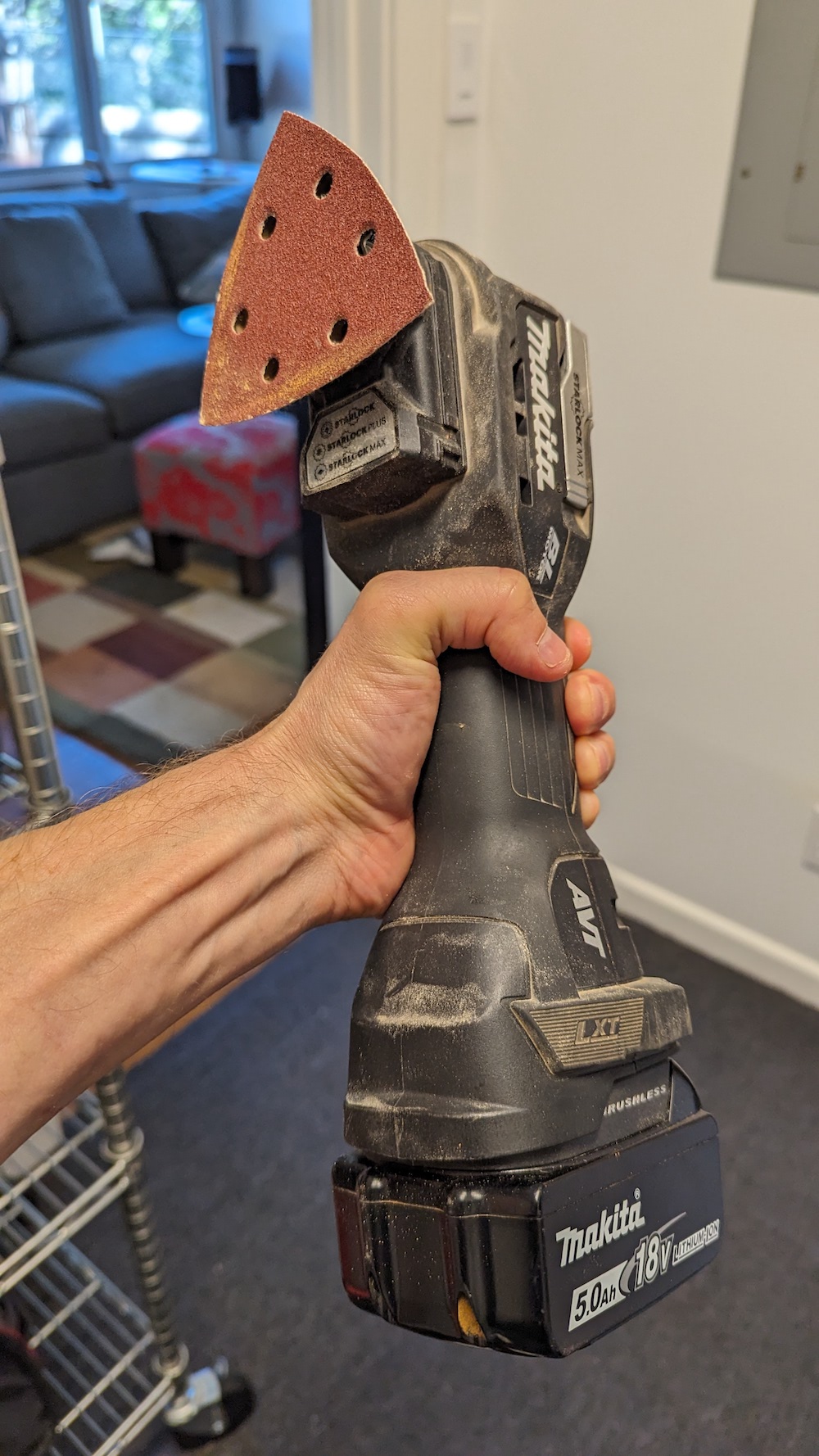 And there were many places where neither of these fit and I just had to sand holding the paper in my hands. I went through approximately 200 of these 5″ sanding pads, before even touching the main decking surface.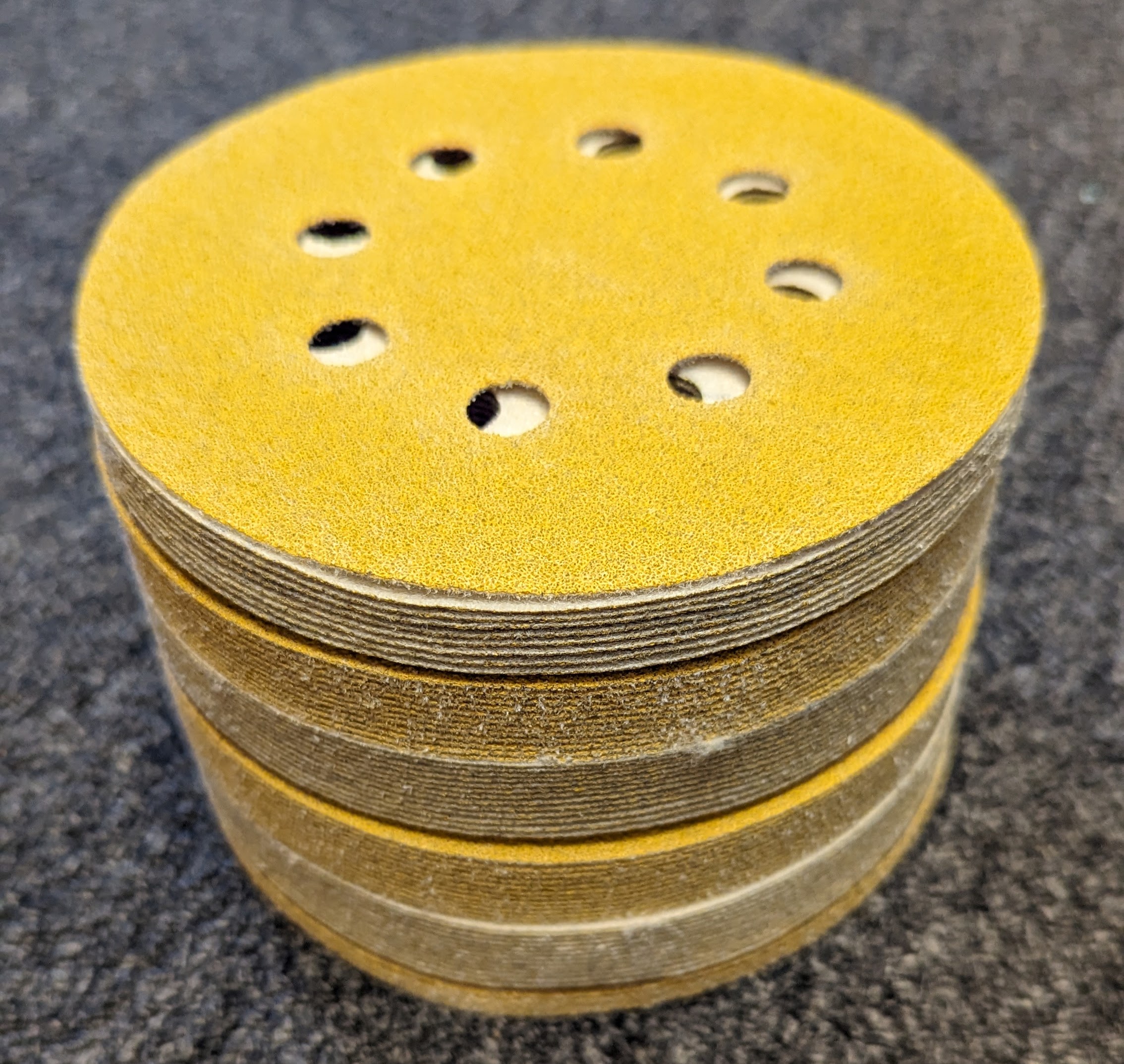 The main deck
I started out giving the same wash, sand, and oil treatment to the stairs leading down into the yard.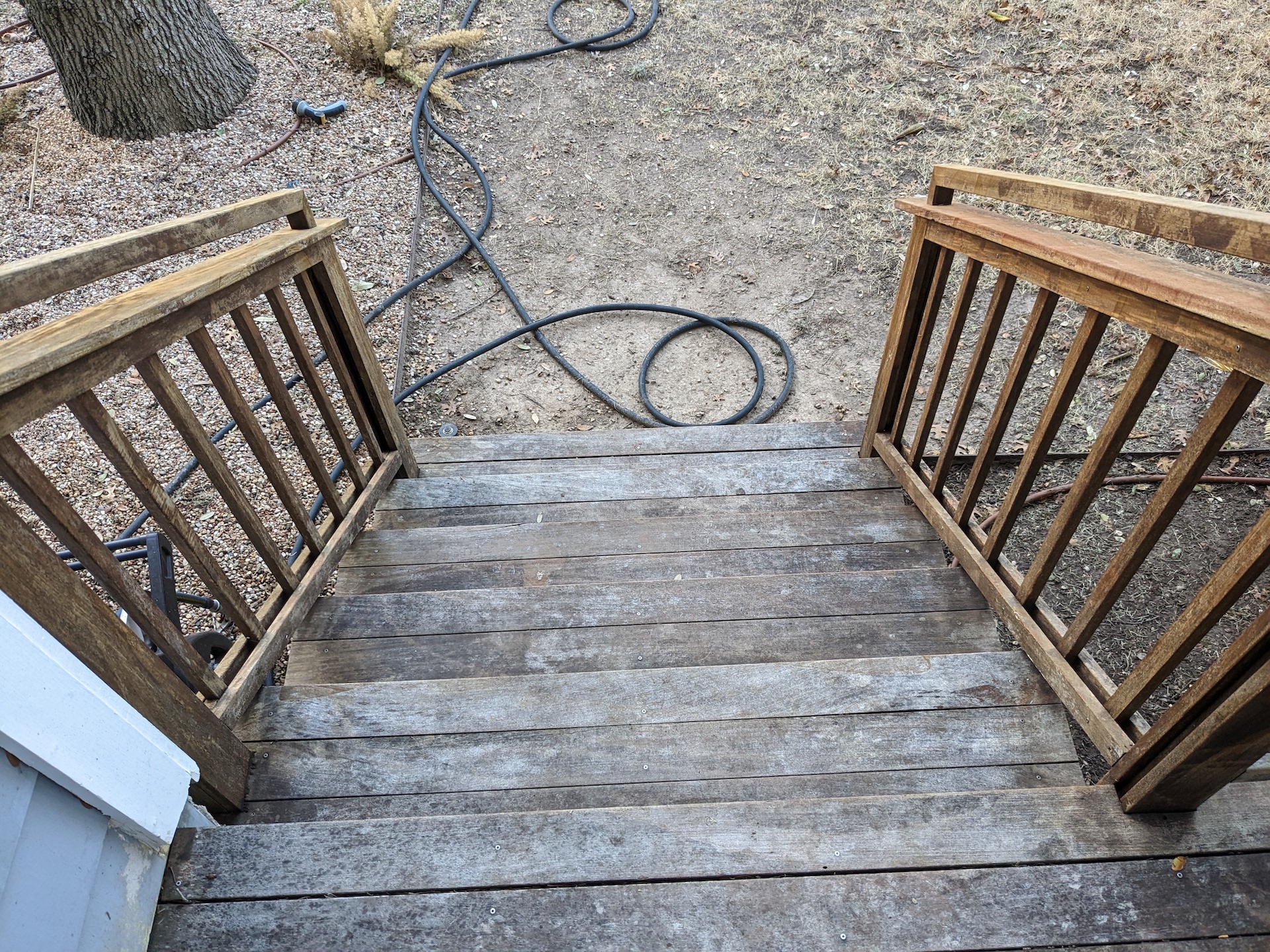 I even had some help with the many, many hours of sanding. You see me using an industrial-grade sander that I hoped might be faster on the ipe, but it was no better than the battery-powered Makita.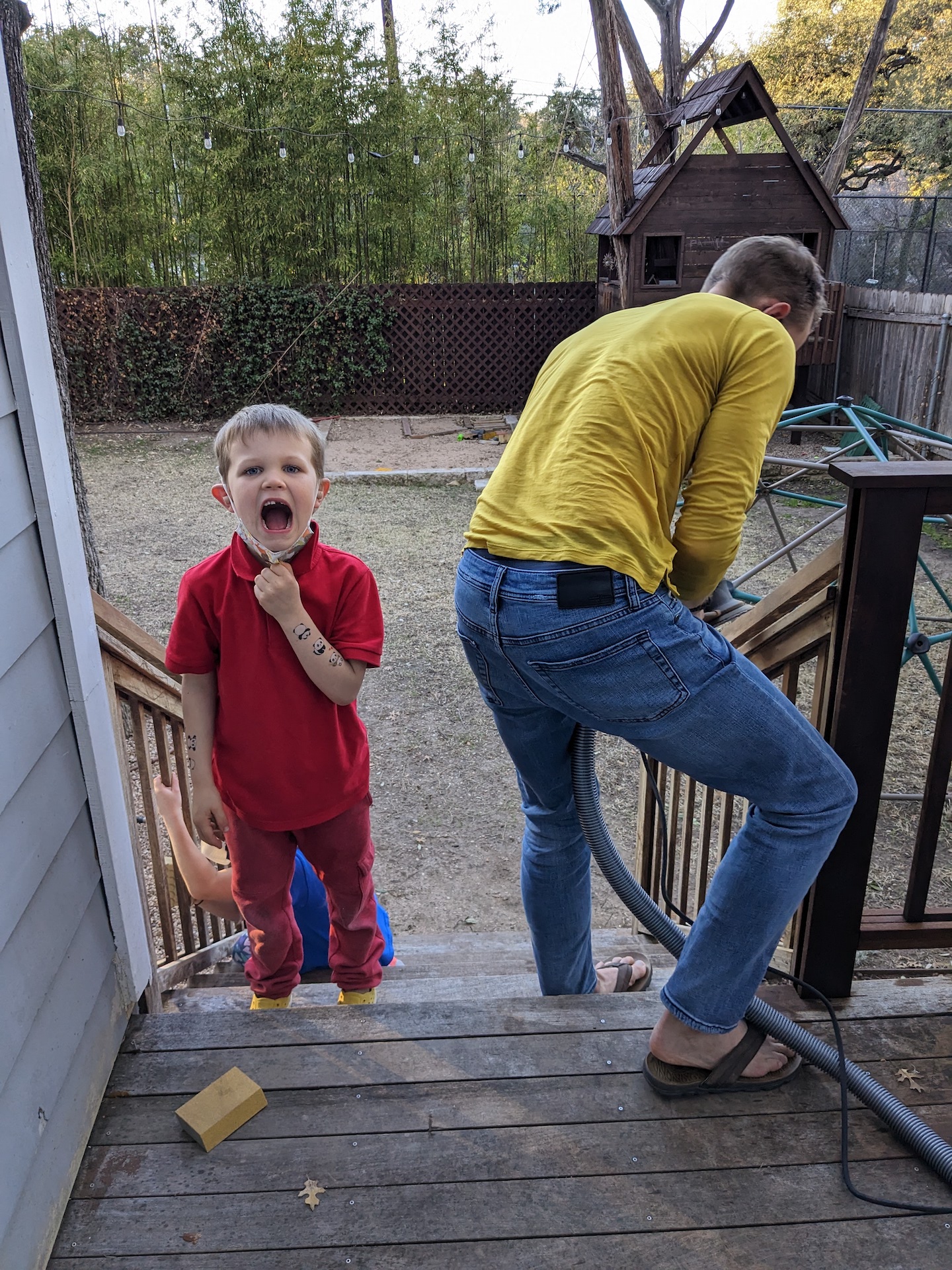 Here's the fully sanded stairs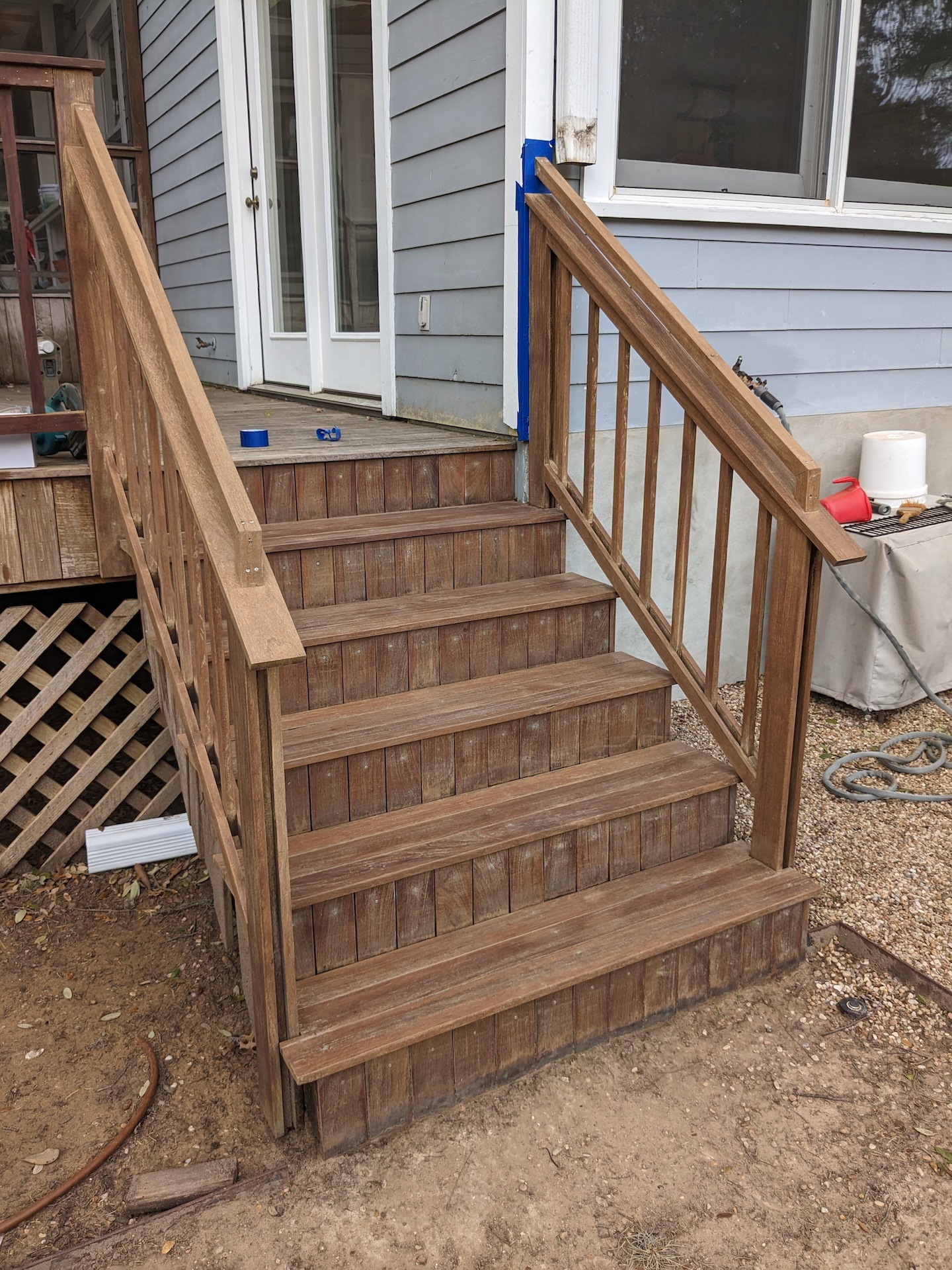 And oiled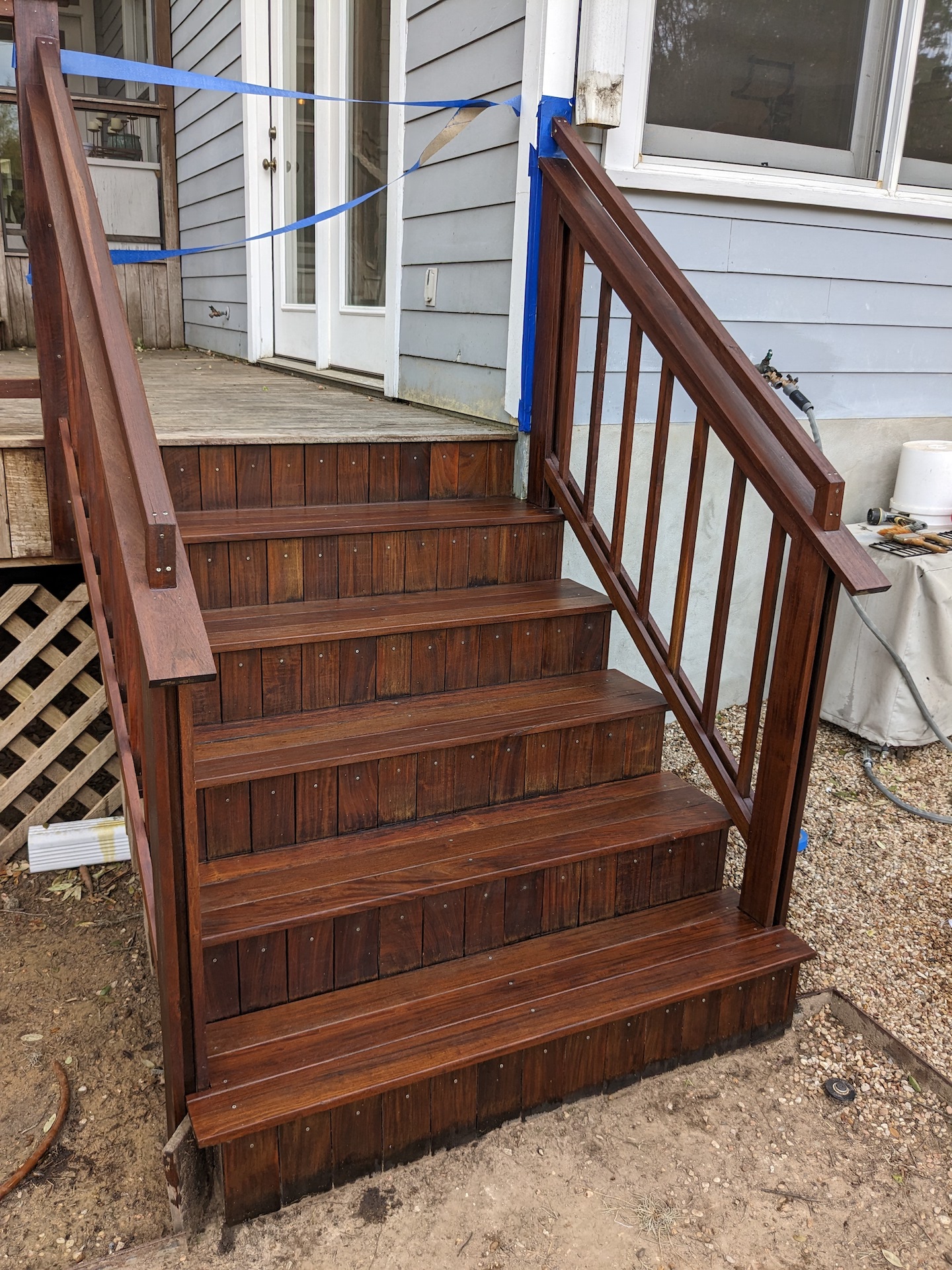 So. Many. Railings.
The railings took the bulk of the time with their vexing tight spacing and so many surfaces. But I loved the results.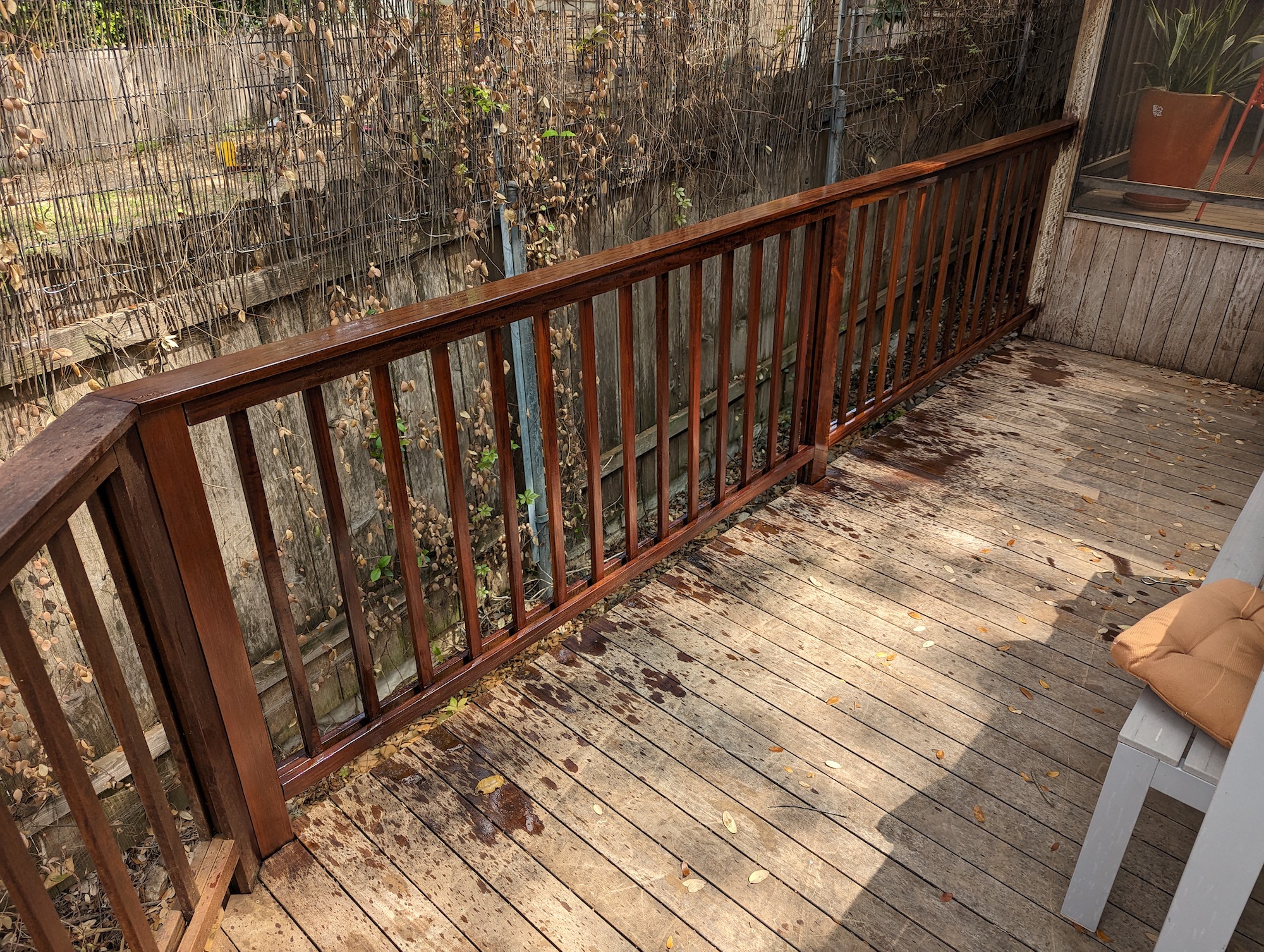 The main event
Once all the railings were done, I gave the main deck surface a final power wash, and it was ready to sand.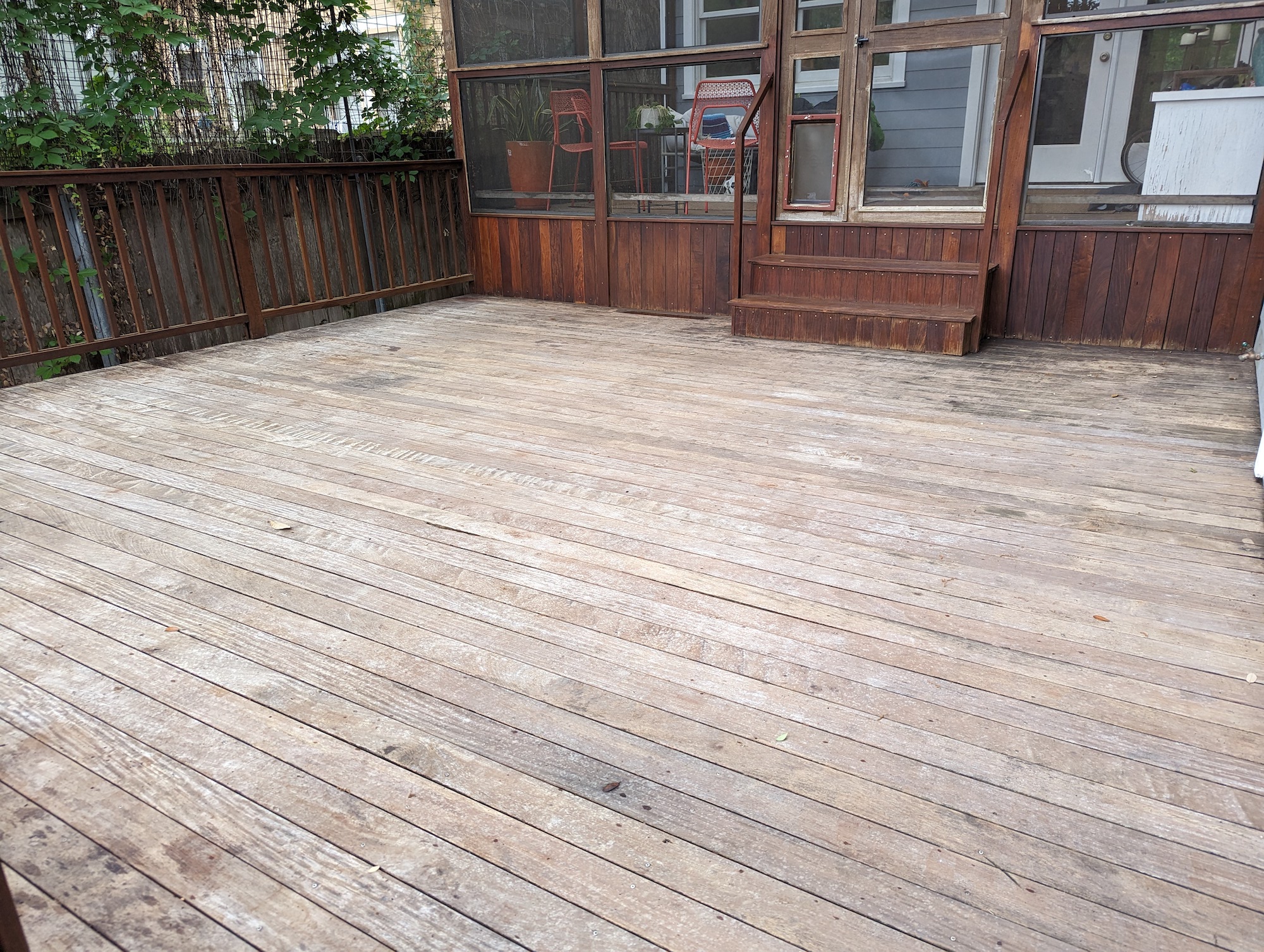 I finally, I had an area that I could use a big commercial sander on, so I rented one from Home Depot for 24 hours, and I was off to the races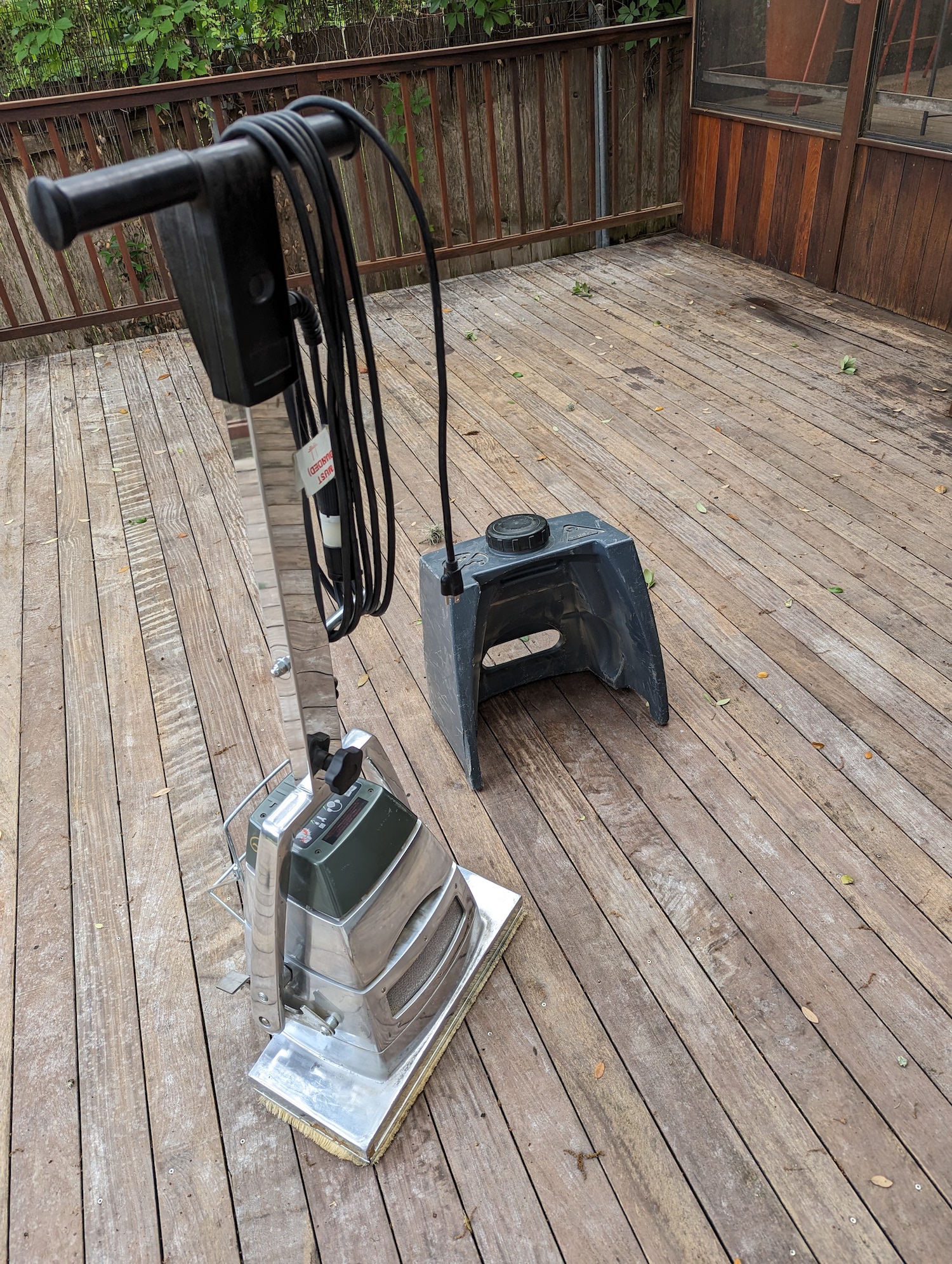 I sanded until dusk, with pretty satisfying results. Not as good a finish as if I had used the hand-sander, but in 1/100th of the time, it seemed.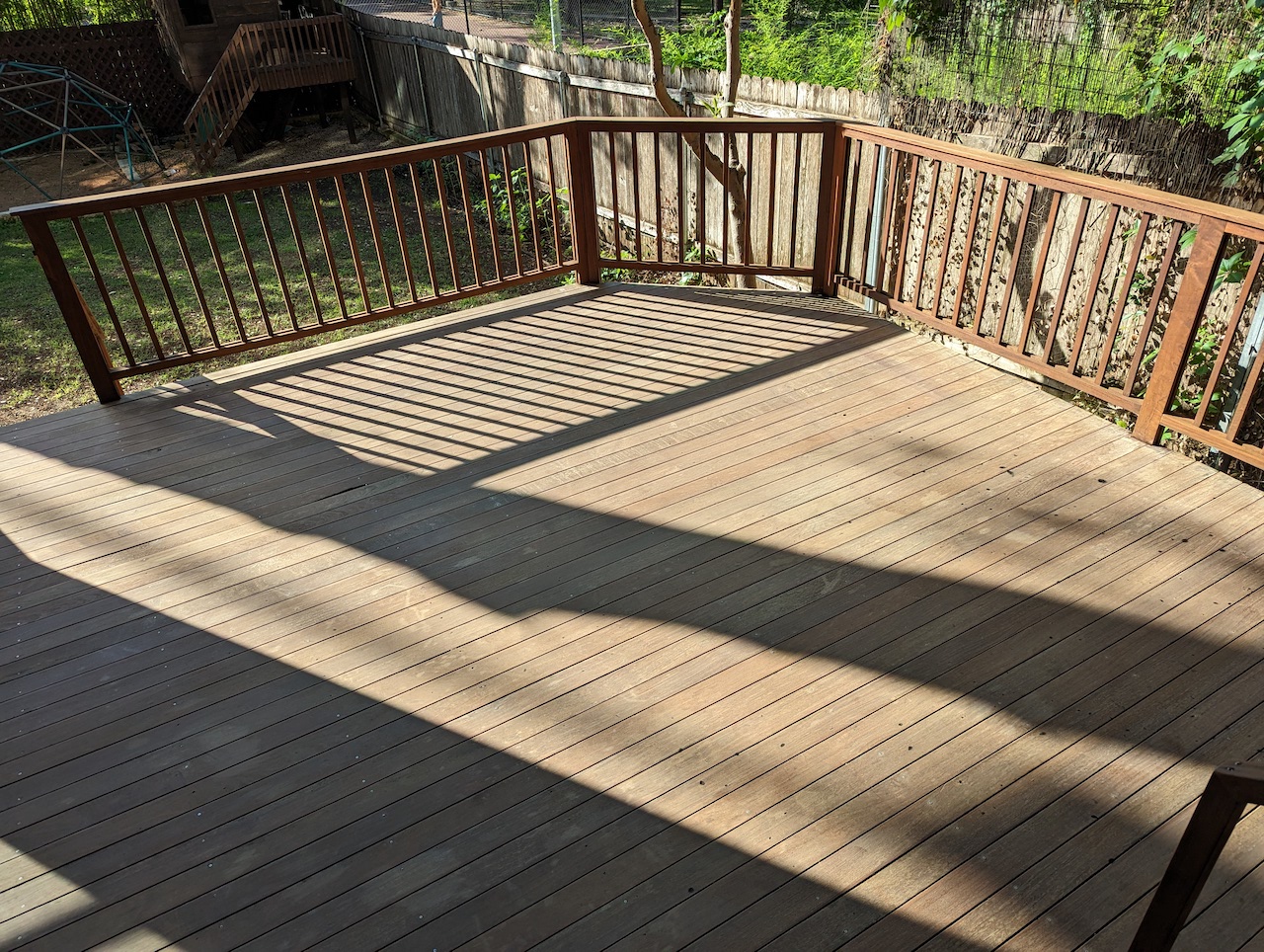 Finally, we oiled the main deck. You have to put the oil on after 2 days of no rain, and when there won't be rain for two more. It was hard to find that magic moment with spring weather and school schedules, so the Sunday I wanted to do it we had friends coming over. To my surprise they were totally game to help with the whole process, along with Annie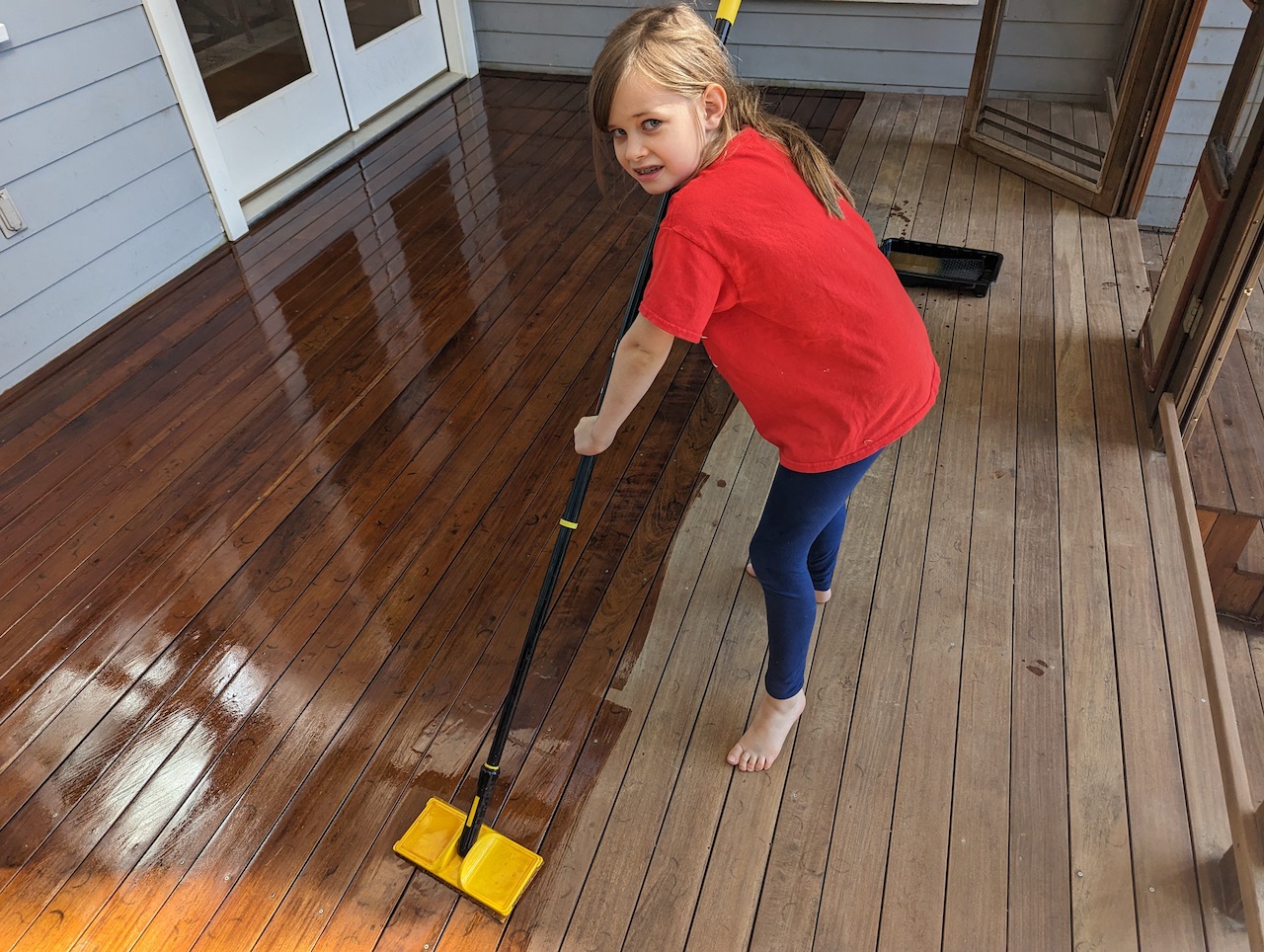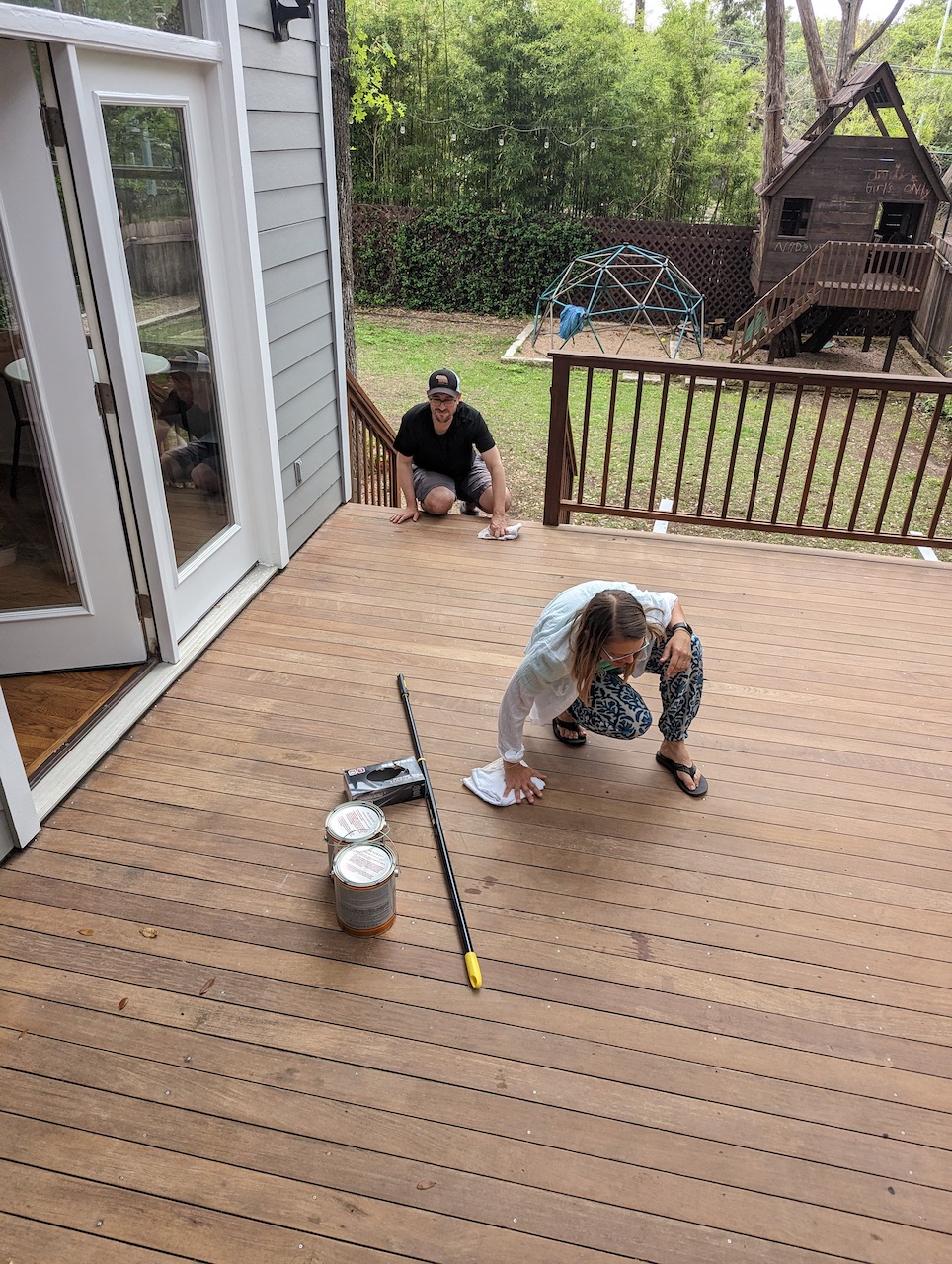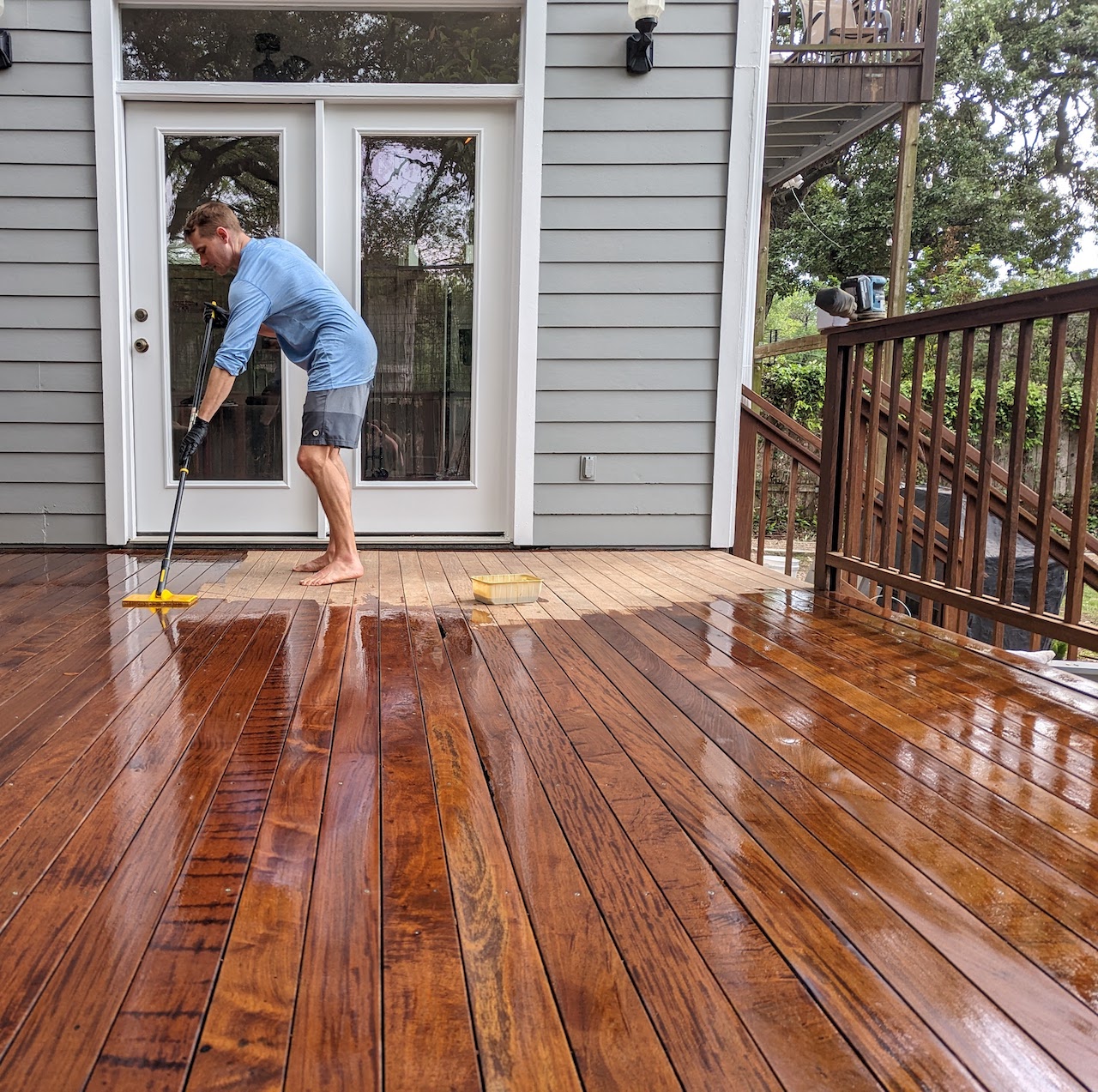 The finished product
Here's a shot of the deck I took today, about six months after we finished the job. Ipe is some pretty amazing stuff! I also have to give credit to the original deck builders, whoever they are, for making it so sturdy in the first place.